I'm pleased to introduce you to today's guest blogger, Tina, from
Moms Like Me.
Tina read a previous post on
buying off craigslist
and offered that she has sold many items through that site. Here are her 5 tips....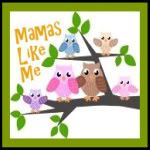 Craigslist has become a popular medium for buying and selling new and used items. Our family has listed everything from guitar amps to furniture, including tons of children's toys and clothing. There are a few things you need to know, though, before you dive into selling your things online.


Do Your Research – Before listing an item on Craigslist, you need to know what your item is worth new and make sure that you're listing a fair price compared to others that are listed. You can expect to list for anywhere between 25%-50% of the original retail price, depending on the item and its condition. If you list to high, no one is going to buy it. If you list too low, you run the risk of people assuming poor quality or trying to undercut you. If you're listing the lowest price you will accept, make sure that you say the "price is firm" in your post. Double check with the buyer before meeting them that they are paying the price that is listed so there are no surprises when you meet with them.
2.
List Your Item Correctly
– Here is a great step-by-step guide to
how to post on Craigslist
. Most importantly here is to make sure that you list your item in the correct category. For example, fabrics belong under arts & crafts, not materials. It will be a lot harder to sell something if people can't find your item when they're searching for it.
Be Honest In Your Post – You want to offer as many details about your item as possible (including measurements, brand names, and models). Be sure to include how old it is and any known defects. When we sold our old piano on Craigslist, I had to do quite a bit of online research to figure out the model and approximate year. Our piece was in excellent condition, but was obviously going to need tuned. These are all things that a buyer will want to know.
Photos – I can't tell you how important it is to include pictures of your item (even ones that aren't that great). Most buyers will not even open a post that doesn't include pictures. If they do, and contact you about it, the first thing they will ask for is a photo! Also, make sure that you include a photo of your ACTUAL item, not a stock photo that you copied from the internet. Most people will assume that there is something wrong with your item if you can't show them a picture. If there are scratches or defects, make sure that you take a close-up of them. No one wants to be surprised when they come to see your item.
Protect Yourself – Make sure that you don't include any personal information in your post (name, address, or phone number). It is always best to have Craigslist use an anonymous email address for your post. Make sure that you don't include pictures of your children in your post either. For example, if you are selling a Halloween costume and want to use a picture of your child wearing it, make sure that you crop the head off or blur their face with an editing program before posting. When you meet to show someone your item, try to meet in a public place (like a parking lot) if at all possible. If you're selling furniture, make sure that someone else is home with you. You can never be too careful!
Tina is a former Elementary school teacher turned Stay-at-Home mom. She writes in Mamas Like Me about her adventures providing in-home daycare, stretching the family budget, and raising her three boys.
Thank you, Tina, for these helpful and informative tips!
Readers, please give Tina some comment love on
her site
and don't forget to stumble, tweet and like below!
If you have an topic you'd like to see in the Five Tips Friday series, please let me know. I hope you all have a great weekend! I will be walking around my brown house with a white paintbrush!