Well, I don't know about all of you, but I'm very done with April! It has been a non-stop roller coaster which I'm hoping has come to an end. Not a fun ride. This past week especially sums up the whole month. Like this picture - disappointment in the snow and beauty in the bird.
From the devastation and sadness of the tornadoes to the joy and stunning beauty of the royal wedding. This parallels the highs and lows of my week and month with frustration of selling our house to resolution(!) and feeling like a queen while I enjoyed a spa day yesterday, thanks to my awesome hub!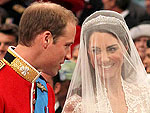 Do April showers bring May flowers? Well, given we couldn't do much outside because of the rain, I will be planting flowers next week! So there is truth, just from another perspective!
I continued
shopping for new sofas
and have decided on a fabric like the darkest squares in fabric below. I chose this before and love it for pillows and valances. It will also work with our
existing rocking chair & ottoman.
I'm also glad we are making progress within our house: we ordered new windows and moved the weight bench out of the soon-to-be boys' room. The new larger windows will brighten two bedrooms upstairs and be replacements for the older windows on main the floor. This is phase one. Phase two will be next year of 5 larger replacements upstairs across the front of the house.
I can't wait for white windows and trim!
And now that the weight bench is in the basement, I can move forward with rearranging the rooms! The playroom will go from the
red-pink room
to the blue room above, and eventually moving the boys into the blue room as well. And I can start decorating the red-pink room for my work space to something light and airy like this:

If you could have a mom cave/ work space, what colors would you use?